What makes our team different from the rest? As team members of VSA, we do not believe in the herd mentality that has become the norm in today's health care environment. This is why we choose to work for VSA. We value each and every patient relationship, getting to know each as a unique individual. From your first inquiry leading to your initial consultation, through treatment if needed, and then post-op follow-up care, we want to ensure you are educated on the process, make sure your questions are answered, know what to expect, and of course, solicit your feedback once your care is completed. The feedback you provide will help us render the best in vein care to your friends, family, and co-workers.
---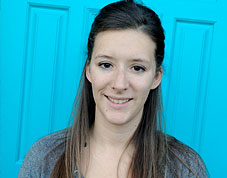 Shawna Mae Hall
PRACTICE MANAGER
Shawna was born and raised right here in Kenai, Alaska. Employed since the early age of 14, she worked in banking for five years before moving into healthcare at a Primary/Urgent Care Clinic where she helped to establish and manage their Multi-Specialty Clinic. Shawna's motivation comes from seeing patients leave her office with a huge smile of satisfaction.
When not at work or traveling, Shawna enjoys the outdoors with photography, fishing and camping, and always cherishes time with friends and family. She's grateful for the support of her husband of 16 years without which she would not be where she is today. They recently celebrated the birth of their daughter and could not imagine life without her.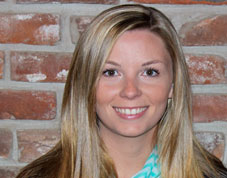 April Wiles
CLINICAL AND EDUCATION COORDINATOR
April is the Clinical Coordinator of VSA's Anchorage and Wasilla offices. She is Alaskan born, but spent her first eight years as a child living in Tennessee. In 1995, her parents and two brothers came back to Alaska to be closer to family.
April is a graduate from Charter College with her NCMA in 2012. She worked in pain management for three years where she helped patients in chronic pain deal with their daily struggles. April hopes to one day go back to school for nursing to help people even further.
Her son, Evan, is currently in second grade and amazes his parents daily with his intelligence and humor. She was married in August 2014 to her husband Brian who works on the North Slope. She enjoys spending time with her family camping, four wheeling and doing anything outdoors during the beautiful Alaskan summers.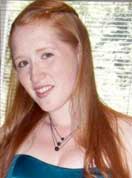 Tiphanie Power
SCHEDULING COORDINATOR
Born and raised in Alaska, Tiphanie has been working since the age of 14. She began her career in the medical field as a PCA before moving to a multi-specialty clinic for 3 years. She met her better half in 2008 and they have two children, Addison and Paxton. Tiphanie loves camping, shooting, reading and, most of all, spending time with her family. She loves helping people—it gives her satisfaction knowing that she is a contributor to improving lives.